Tuesday, November 24, 2015
Rise Up! A City of Stewards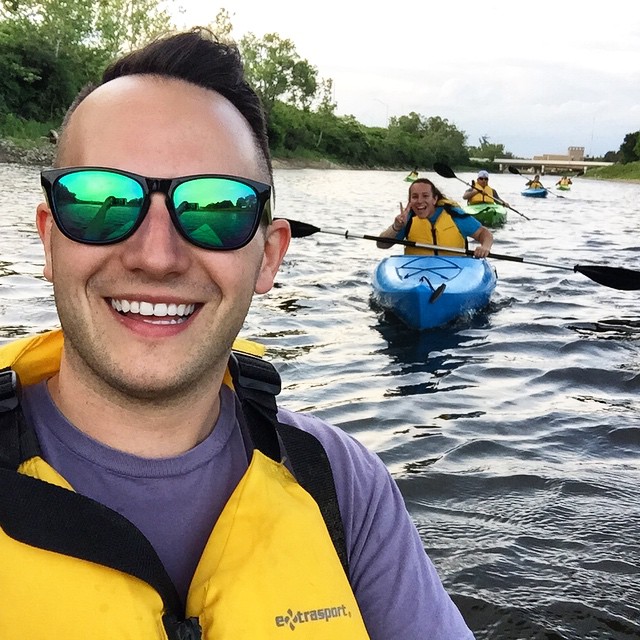 At Olentangy Paddle, we believe the health of our waterways belongs to the youth of our city. The momentum our rivers have gained in the past few years with the removal of two low head dams and the restoration of a navigable river in our downtown needs to be sustained if we want to right the wrongs that have been done by past generations. That's why we support our youth leadership in central Ohio. Next Wednesday, December 2, we have an opportunity network with a group of people that are part of the Godman Guild. The Guild's history is entrenched in recreation and play, dating back to the early 1900s.
The Guild conducted the first supervised playground in Columbus, setting the example for the city, which began the playground movement in 1910. And, they pioneered the recreation center movement, which rapidly spread in the city. For many years, its gymnasium was the only one available for boys and girls at a nominal fee.So it's only fitting that Olentangy Paddle, a small business that focuses on recreation and education supports the Godman Guild's efforts in training, supporting, and fostering future leaders. A lot of groups claim to have passion, but what do they do with it? The Emerging Leaders group turns that passion into IMPACT! Bam!
Come join us next Wednesday, December 2 for the Ugly Christmas Sweater Winter Social! #GGEL
To learn more - www.godmanguild.org/EmergingLeaders/
Tuesday, November 04, 2014
Support for all Seasons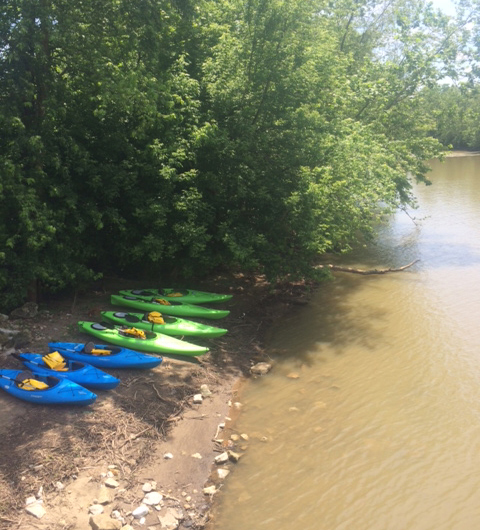 Think back to your first week of school in the fall. Remember when your homework assignment was to write about what you did over the summer? At face value, this assignment helped you hone your writing skills, but it did much more than that. It eased you into the skill of writing that you hadn't practiced in several months, and it also taught you to take inventory and pay attention to the passing of time. See, those teachers knew a little bit about learning, didn't they?
As the paddling season winds down, and fall is in full swing, we pause to do our homework and review the wonderful memories you helped make for us during our inaugural season. Whether you scheduled a trip with us, or we saw you on the river, you were a part of an emerging community - A community of urbanites that appreciate and respect the natural resources we are lucky to have in central Ohio. A community that values the green space, the ecosystems, and the connections between our urban areas and the land, soil, and water that support them.
As part of Blueprint Columbus, Mayor Michael B. Coleman's plan to protect our waterways, the City is conducting pilot projects in the Clintonville area to address the problem of rain water entering the sanitary sewer system. Rain water in this part of the sanitary sewer system results in overflows into Adena Brook in Whetstone Park. Steps to eliminate the overflow include: lining sanitary sewer laterals to prevent rain water from entering the system; redirecting roof water runoff away from the building's foundation; integrating green infrastructure to slow and filter stormwater before it enters our streams and rivers; and a voluntary sump pump program.
Both Blueprint Columbus and the removal of the Main Street and 5th Avenue dams have made the health of Columbus' waterways better with each passing month of 2014.
We heard stories from you who experienced the Olentangy from a boat for the first time – many of you, who are life-time Columbus residents shared your own memories of the 1952 flood or ones passed down from relatives. Some of our favorite memories were those of the wide-eyed kids that were followed by a blue heron, just a few feet over their heads, as they paddled down the river corridor. Excited voices telling of a juvenile bald eagle perched on the top of a dead tree. Could this be a fledgling from the upper Olentangy near Highbanks Metro Park? We hope so. Kerplunks of turtles as they dove from a log as paddlers approached. Snakes and frogs and beavers, oh my!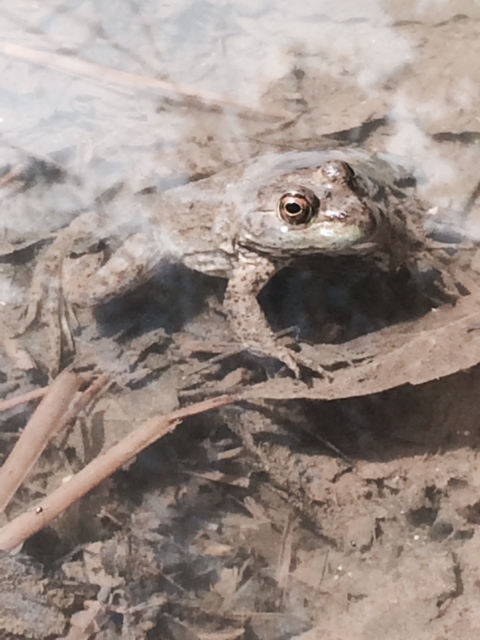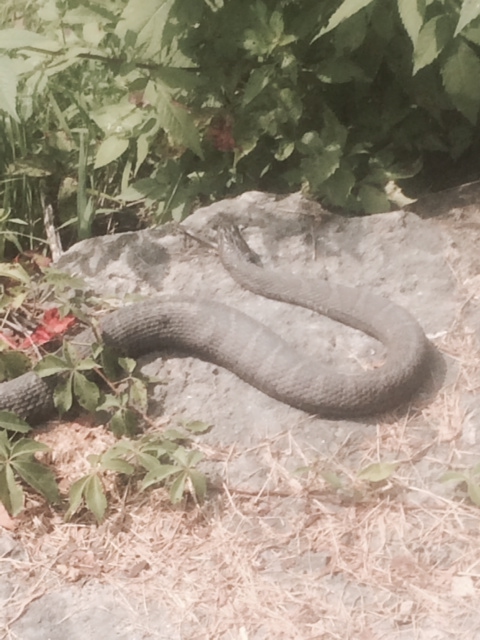 A sampling of questions we heard -
Q: Which way does the Olentangy river flow? A: South. Quite a few rivers flow north in Ohio, but the Olentangy isn't one of them. Rick W., an avid paddler from Columbus submitted a correction to our original list. North-flowing rivers include the Cuyahoga, Sandusky, Portage, Black, St. Marys, Auglaize, Blanchard, Maumeee, Huron, Vermillion, Rocky, Chagrin, Grand, and Ashtabula. The Cuyahoga flows north for about half of its 88.5 miles where it does a u-turn and heads up to empty into Lake Erie. No wonder its name means "crooked river", huh?
Q: Why is the river so low? This was a common question in September when we only had 2 inches of rain near the beginning of the month. A: The Olentangy typically runs low during periods of low precipitation, due to both natural causes and the Delaware dam controls.
Q: Why did the dams get removed? A: During the past several decades, dams all across the country that once served electric plants, built for aesthetic reasons, or are no longer functioning in their original purpose are being removed due to the issues they have caused with their surrounding ecosystems. Sediment deposits collect upstream, causing issues for wildlife, such as mussels and fish, and paddlers. Once the dams are removed, the sediment will eventually be pushed downriver as the carries it, but in the case of the dams removed in Columbus, the restoration work includes dredging the river to re-create the channels that were once there.
Speaking of dams, once the restoration of the 5th Avenue dam area began progressing after this dam was removed, we added a second route through this area, starting at Tuttle Park and ending behind the Huntington baseball park. This section was extremely popular on the evenings of Clippers' home games. Next season, we will be extending this route through downtown – what a way to view the city! You've never seen Columbus look this good!
From our historical Father's Day Run, to Red, White and Boom on the water, to the Full Moon Paddles, to Yoga on the River events, to the CD102.5 Green Team Clean-up event, we were overwhelmed with the turn-out of people who supported us.
We couldn't have done it without you, dear friends. We also appreciate the support of our partner, FLOW and the City of Columbus! Thank you for making Olentangy Paddle's first season a great one!
Launch Your Life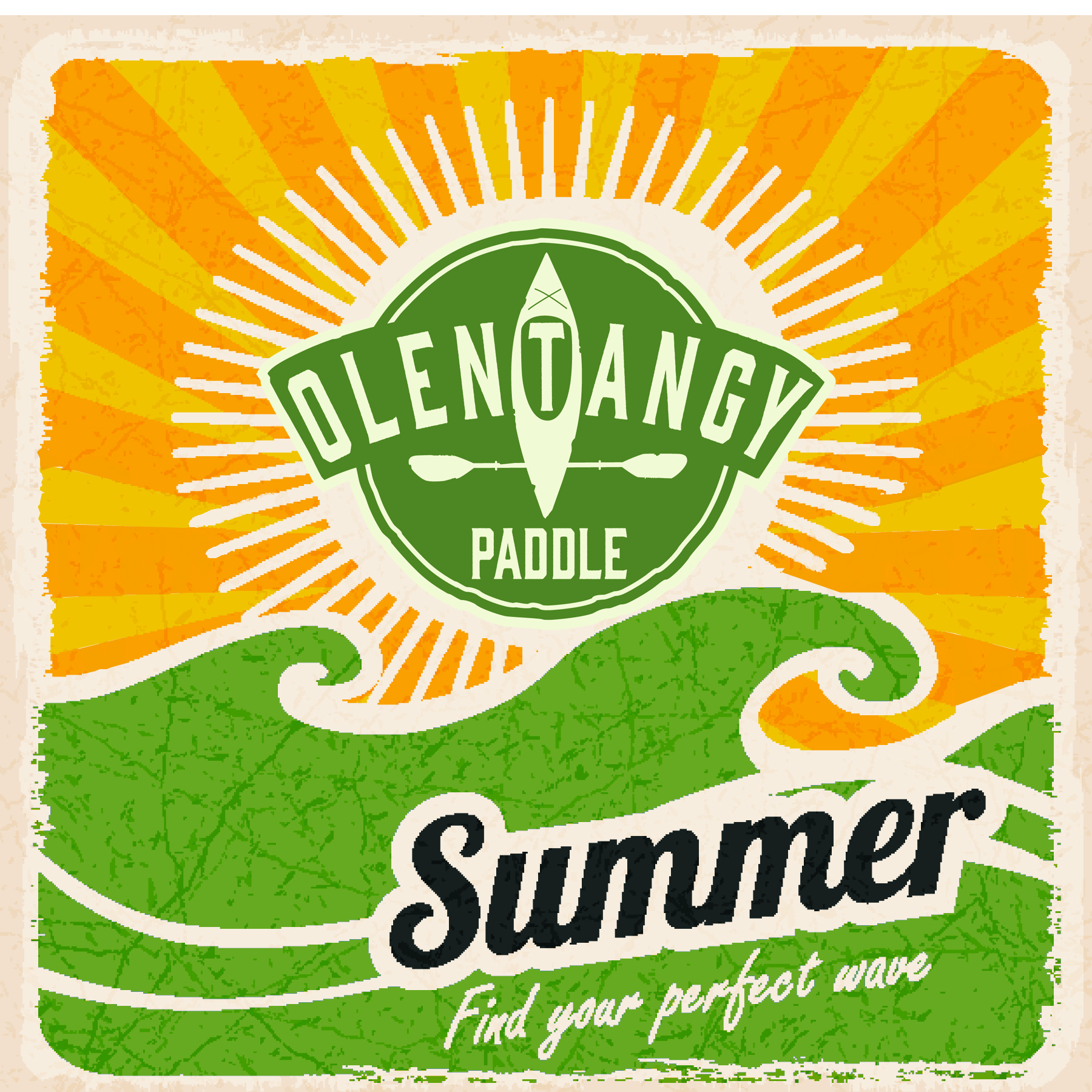 We hear it all the time. A new business launched! It screams to get your attention. Local this and local that. Customized.especially.for.you. Social media, airwave media, old-fashioned media. Facebook, Twitter, Pinterest, newpapers, radio, community bulletin boards, church announcements, coffee shops. Every turn you make, there they are. Faceless names of faceless companies, all vying to get your attention. No wonder focusing on just one thing has become challenging. No wonder we jump from task to task, topic to topic and forget what we set out to do.
What we set out to do. When you were young, what did you set out to do? Not in a big picture sort of way, but any day, any random day in the summer. Did you ever have a day all to yourself to just be outside? Of course, you probably didn't think of it that way. You set out to collect rocks, or worms, or ride your bike, or splash in the creek, or wave to the guy on the caboose as the train traveled across the tracks you followed in your hometown.
You set out to do something that seemed non-consequential to your life that day. But that day, and many days like it, you were actually doing something that we don't do much of any more - something that many psychologists have recognized as a cause for a "nature deficiency" in children and adults today. You were spending time immersed in nature.
But then life got complicated. And busy. And the launch of yet another business doesn't seem all that important because your mind is on overload already and please, God, not another name I have to remember, or another place I have to be. So you drive over the bridges in Columbus and you follow 315, zooming along to wherever you have to be. But you start to notice something different.
Small colorful boats floating along the Olentangy River. A river you know exists – you cross over it most days without ever thinking about it. But you may not know much about the river, but you have heard something about it lately in the news…something about the dams that are being removed. And you may wonder if it's safe and if it's clean and geez, those people in those boats look like they are having fun! How can I do that?
Well, like most things in our lives these days, it's complicated. Logistics are involved. And planning. You need large vehicles to haul large boats and you need a place to store the boats and you need to drop them off in one place and then drive to another place and then figure out a way to get back to the place you started. All this to spend a day in nature, you ask yourself? I'd rather do something easier, something that I have done a hundred times so I know what to expect and I don't have to work so hard at it because I work hard enough already.
Relax. We've got this. Olentangy Paddle provides you a boat at the water's edge and provides you bikes to pedal back on. We take the work and logistics out of planning a trip on the Olentangy. We run trips several times a day, 7 days a week. Pick a day to play on the river and we'll take care of the rest. Find your wave and ride it.